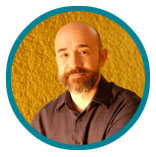 Professor Victor Castaño
Senior Research Consultant
Professor Victor Castaño is an internationally recognized researcher with a strong academic background in physics, chemistry and mathematics. His Doctorate in Science (Physics) from Facultad de Ciencias, Universidad Nacional Autónoma de México (UNAM) was completed in 1985. Professor Castaño's professional experience is substantial, including teaching and research at UNAM, where he is currently a member of the faculty at the Center for Applied Physics and Advanced Technology. He has an international reputation for his experience with nanotechnology.
Professor Castaño was a visiting scientist at IBM's Thomas J. Watson Research Center in New York. He has written over 380 papers, 170 conference proceedings and 30 book chapters. He has presented to over 300 conferences and congresses and is a Fellow of the Editorial Board of the Research Journal of Chemistry and Environment. He has numerous distinctions and memberships with academic groups around the world.
Professor Castaño combines his academic experience with a focus on applied research. He has a reputation for solving practical problems and is the holder of five patents. One of the technologies that he and his colleagues developed is an anti-graffiti coating that is in commercial use.